News
It's Not a Competition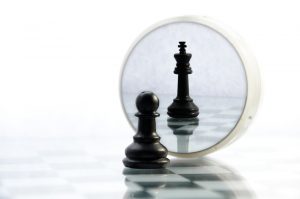 My pain is so much worse than yours! Oh, my, what an easy trap to fall in to – to show others how victimized we have been, how much we hurt, how unfair it is ….and what a martyr we are ….and that we won't be happy until we let you know how awful we feel!
We don't need to keep proving our suffering to anyone. We know how much pain we've been in. We know how much we've suffered. Even for those of us who don't know how to play the victim, we may still have genuinely felt victimized – many of us have had difficult lessons to learn.
The goal in all this is not to show others how much we hurt or have been hurt – surely, the goal is to stop the suffering and to share that solution with others?
People are simply looking for some validation of their pain. This is all any of us want during difficult times. If we find ourselves wanting to prove to someone how much we've been hurt, or we attempt to top someone else's pain, we may want to stop what we're doing and look inward to figure out what's going on for us as individuals …..this situation has shown up in my life for a reason, so what might that be?
Without continuing to project our stuff onto others, how about also asking ourselves: what is it I'm supposed to notice here, so that I can learn and grow, so that I don't keep repeating this pattern, again and again?
There is no award granted or reward given for suffering, as many of us may have been tricked into believing through our upbringing. The reward is not learning how to become a great martyr, but to work through our individual pain, not avoid it, so that we can move into joy, peace and fulfilment. This is the gift that lies within every so-called conflict in our lives – equally available to all of us, whether the pain is greater or less than anyone else's.
Competition, in the material world, is all well and good, for our physical and mental development, but when it comes to our emotional and spiritual wellbeing, our souls are calling for something entirely different…..something, much more subtle and intangible.
It's not easy, to always remember to be grateful for every situation that shows up in life, especially the ones that cause the most pain, but these events are the ones that provide us with the best learning curves.
Every interaction is an opportunity for us to evolve further into a more highly developed human being – surely, these are the people we want to be around and to emulate their qualities? ….and focusing on our spiritual growth, as opposed to our human suffering, is the only way to reach that goal, in as pain-free a way as possible.
So, as the full moon and autumn equinox fast approach, with day and night sharing equal length, here's to our finding more balance too, as we move closer towards that fulfilment!