News
2020 – the year that changed everything…….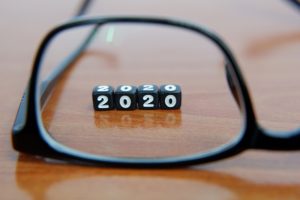 As the familiar sounds of the holiday season arrive, so do many old memories of past times.
2020 comes to a close with an astonishment of how the year has flown – this feeling never seeming to lessen. Such a state of indecision we are in, with plans in limbo, stopping and starting projects, and, sadly, also grieving for those we have lost over recent weeks and months.
Tears accumulate as we choke them back ….. we know it's okay to hurt, missing our loved ones – it's a sign of healing, so it's important not to stop the tears. Letting them stop by themselves, leaves us feeling cleansed and refreshed, so we are ready to start a new day……
Used to being self-sufficient, not relying on others to get us through any crisis, I reckon this year has certainly tested that one! Our individual identities will, I hope, have broadened with qualities such as courage, strength, integrity and vulnerability all being encompassed into a newer, more compassionate version of ourselves.
Christmas is a time of reflection and peace ….so as we make peace with our respective histories, during this most difficult of years, let's focus not only on the past and what we may have lost, but also on the present, as strange as these current times may be…….and to the future, as we continue to expand our definition of who we all are.
As our kids grow up in this brave new world, let's remember to keep teaching them to be free to explore and take chances, if not physically right now, then certainly, mentally, spiritually and emotionally….so that they learn the benefits of transforming any so-called failures into success stories.
2020 is the year that changed everything, so if we must change in order to thrive in this new world, then let's pray for the strength to do it and to enjoy it as we charge right through it!!
Here's to all of us embracing our humanness and re-joining the human race this holiday.
Much love to you all, God bless and here's to a truly tranquil Christmas.
Live Long and Prosper, dear friends, as we head into 2021 – with uncertainty, maybe…… and with the choice of optimism, most certainly!!