News
The World & its Mental Health!
Everyone's experience of mental health is different, so get ready for World Mental Health Day on 10th October, as we call on everyone to open up to mental health, to talk and to listen!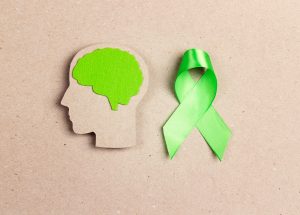 We all deserve to feel safe and supported when talking about our mental health……but all too often, the stigma that still exists around this leaves people feeling isolated and ashamed. It prevents them getting support, even finding employment, or simply having an open and honest conversation.
Many of my clients have, understandably, felt worried about the coronavirus pandemic, and everyone will feel differently about the recent changes to lockdown restrictions. Checking in on our family, friends and colleagues is always important, but as the current situation continues, this is NOW more important than ever.
If someone is feeling anxious or worried, you don't need to be a mental health expert to support them. These three steps are all you need to start the ball rolling:
1) Check in
If we're unable to meet face-to-face, pick up the phone, have a video call, start a group chat or send a message to let them know you are there for them to talk, and that you are genuinely willing to listen, not to judge!
2) Listen and reflect
Whether you have a mental health problem or not, this is a challenging time for everyone's mental health and wellbeing. If someone opens up to you, remember that you don't need to fix things for them or offer advice. Simply being an ear, listening and showing you take them seriously, can be enough for them to manage things at that critical moment.
3) Ask questions  
Ask how people are managing, and then ask again if you are genuinely concerned that they might not be sharing the full picture. Asking again, with sincere interest, can help them open up, giving people the chance to explore their confused feelings….something we could all do with being better at, even at the best of times!
…and talking of time……people of the world, this really is NOW the time for a real change! Using neuroscience to end all anxiety, panic and worry is absolutely within our grasp…..and with access to cutting-edge resources, we now know how to finally calm the brain. Truly, in the bionic words of my childhood, we have the technology!
Right NOW, it is vital that we support our employers, universities, schools and the entire population, to change attitudes this World Mental Health Day!
We have each been given the gift of LIFE, and with the dawning of every new day, we have the chance to send the universe a huge message of thanks! Gratitude is SO GOOD for us, so come on, everybody…… here's a huge shout-out to LIFE to get busy living!!…and thank you, LIFE!