News
Save our Kids!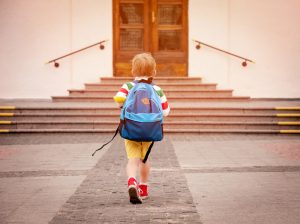 As we see our children returning to full-time school in September, after the best part of six months absent from routine education, we may all be heaving a huge sigh of relief that normality is finally on its way back.
So, before you all get too comfy though, please remember, they still need our protection! …and if our grown-ups are either still too busy, or too pre-occupied, wrapped up in their own little worlds, or just plain, downright neglectful of their kids' needs, please beware!! You have all been warned!
If YOU can't be bothered to take adequate care of your children, it won't be the Child Catcher, from Chitty-Chitty Bang-Bang, you need to worry about! No, indeed, it'll be the much more subtle, and rather more unassuming, character of The Pied Piper of Hamlyn, who'll be stepping in to put things right…..maybe even whisking your kids away to the solace of a much-needed sanctuary that they so rightly deserve!
We know children are all different. Some are boisterous and brash, while others end up being the subject of bullying. Those who suffer low self-esteem need reassurance that it's ok to be themselves and some kids are extremely insecure, thinking they are not good or cool enough. They worry and then deal with their distorted self-image by either withdrawing or drawing attention to themselves by trying to please others, being selfish, by bullying others or acting tough. They become trapped in behavioural patterns that don't serve them well at all.
Mindfulness exercises are a great way to calm the churning thoughts that may be running riot in our children's heads, and are suitable for any child from the age of five upwards. Once kids learn how to feel and understand their emotions, we see a real improvement in their concentration and a direct correlation with enhanced levels of self-esteem.
Whilst such exercises cannot cure 'disorders' (whatever they're supposed to be!?!), children diagnosed with ADHD, dyslexia and those on the autistic spectrum, have all benefited from accessing this new approach to self-regulation. You cannot put a price on being able to deal effectively with the very real issues of regular emotional meltdowns, or the compulsion to act on every impulse or thought. Kids, be they lockdown babies or otherwise, need us to be the reliable, consistent, trustworthy parents we're supposed to be, robust as adults and free-spirited as kids…….more than ever, right HERE, right NOW!
So, remember, if you treat your kids right during work, rest & play, you'll be sure to, forever, keep The Pied Piper away!!