News
12 years……and still counting!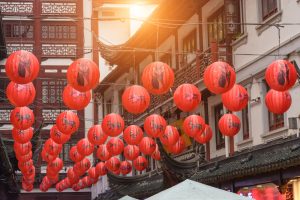 As we embark on a new year, enter a new decade and see in the Chinese New Year on the 25th January, (not forgetting my mum's birthday on the 24th, and having a wee dram on Burns Night!) there is a real sense of fulfilment and excitement about 2020.
Representing perfection and completeness, the number 12 holds great significance in literature, and both historically & magically. So, as we start a brand new 12-year cycle with the Chinese Year of the Rat, I am delighted to be able to share with you that, this year, Inspirational Winners also celebrates its 12th birthday!……as does my adorable, bright young nephew, Amaan!
12 is seen as both sacred and divine. Whilst 'The Omen' (and even Rodney & Del Boy!) reminded us that the three sixes were the sign of the devil, 12 is seen as representing God and heaven. It is the symbol of cosmic order and, really, quite ubiquitous – there are 12 months in a year, 12 members on a jury, 12 hours on a clock face, 12 signs of the zodiac, both Chinese and Western.
The Bible's New Testament refers to Jesus' 12 apostles, with The Book of Revelations making many references to the number 12, including 12 gates and 12 angels. Islam refers to the 12 Imams, and in Ancient Greece, we find ourselves worshipping the 12 major gods of Olympus…. even beyond that sphere, the number 12 is ever-present. From a dozen eggs to the 12 ribs in the average human and to the 12 inches that comprise an imperial foot…. for those of us still not quite into metric measurements!?!
……and finally, we see this auspicious year of 2020 marking 75 years since the end of WW2, as we commemorate VE Day on the 8th May……..it's also a very special friend's birthday that same weekend…..Sheila, you know who you are!
So, for many reasons, I see 2020 as a massive year of celebration, marking the end of one incredible 12-year cycle and the start of another amazing one…….here's to that new beginning, everyone – may it be everything we want it to be…..full of wonder, delight, and above all, love, joy and hope!