News
Social Isolation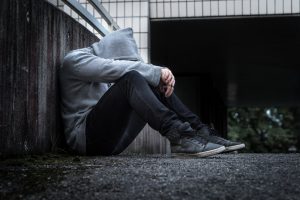 As the Christmas break fast approaches, it's vital we recognise that not all of us will be playing Happy Families……. honestly, as much as we do our best, how many of us really play this properly, anyway?
Despite all the ways we interact with others, people still feel isolated and alone….and as it turns out, especially, men.
Loneliness is an increasing problem – so much so, that last year, the government introduced a strategy and minister for loneliness! We often talk of this condition in relation to older people, but rarely in terms of gender.
A recent YouGov survey for Movember, a charity event that raises awareness of men's health issues, asked men about their friendships and whether they had people outside their homes that they could confide in about their worries. Half of the men asked said they had two or fewer friends and one in eight had none – that works out at 2.5 million men with no close friends!??! Even worse, it seems that men's friendlessness figures triple between their early 20s and late middle age.
Isolation has huge physical and mental implications. Believe it or not, loneliness is as detrimental to one's health as smoking, with research showing a correlation between loneliness and coronary heart disease and strokes, not to mention depression.
Men, in particular, feel they have to be self-reliant (actually, from my experience, this trait isn't necessarily one exclusive to men!……but, that'll have to wait for another blog), viewing it as a sign of weakness if admitting they have a problem, expressing their deepest feelings or discussing a serious personal topic.
Generations of men have been raised to be the strong one of the family, leading to great difficulty when it comes to even recognising their feelings, never mind conveying them. Being aware of any sense of loneliness may not even register in the first place. Behavioural differences between boys and girls are not hardwired at birth, they are socialised. Girls are stereotypically seen as more emotional and talkative, hence their verbal and expressive skills are more developed, thus more valued than those of boys by parents and teachers, alike.
For some men, having a partner and family can help ward off the negative effects of loneliness – but, what if personal circumstances change? A relationship breakdown or a bereavement, and some men find their friends have drifted away. With no-one to talk to, social media sites offer little to help ease the pain. They may provide some benefit if it leads to social interaction in the real world, but it is no substitute for true, face-to-face friendships. You simply cannot compare a genuine, human connection to however many likes you may have on your most recent post!
Team sports may not be for everyone, and if you're already feeling isolated, it can be very difficult to build the confidence to enter those environments and connect over a shared interest. There is also the added danger that, as these social settings usually involve the drinking of alcohol, choosing the right place to hang out when feeling low isn't always an easy choice to make.
If we can just keep our ears and eyes extra-open, at this potentially extra-sensitive time of year – our friends need us, just as much as we need them. Look out for them and may it be a peaceful Christmas for all of us……with the warmest of wishes, love and friendship all around, God bless you, xxxxx