News
Headed for a heatwave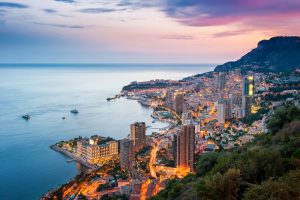 Off to Monte Carlo next week, so here's my list for keeping cool in the sun!
Wear loose, lightweight, light-coloured, cotton clothing.
Drink lots of fluid – aim for 6/8 glasses a day – even more if it's really hot.
Reduce intake of drinks with caffeine in them and remember, alcohol causes dehydration.
Eat normally, even if appetite feels suppressed – we need to replace the salt we're losing in the heat.
Have lots of salads and fruit as these contain water.
Direct exposure to the sun is vital for our bodies to produce vitamin D, however, steer clear of it during the hottest part of the day: 11am to 3pm.
Wear a hat with a large brim, keep your shoulders covered and stay in the shade as much as possible.
Get rid of those boring, black umbrellas and replace them with a multitude of multi-coloured parasols!
Protect your eyes from the glare of the sunshine – always wear sunglasses with a CE mark, UV400 label or 100% UV protection. Speak to your optician about prescription sunglasses or reactolite lenses.
Carry a bottle of water whenever you go out, especially when travelling by car or public transport.
Splash your face with tepid water or place a damp face cloth on the back of your neck to cool down.
If you're worried, check with your GP or pharmacist if extreme heat could affect your health or any regular medication you may be taking.
Bon voyage, everyone – it's now off to Nice, then Monaco and Monte Carlo or bust!!!!