News
Eid Mubarak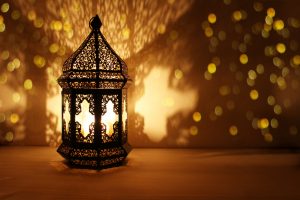 As Ramadan comes to an end for 2019, the holy month of fasting has, once again, provided an opportunity for me to look inward……. and to give thanks, as I celebrate fully engaging my mind, heart and soul.
It is no accident that I make this link between the holiest of months in the Islamic calendar and the 28-day challenge (TWS) programme, we created all that time ago, during my adidas days.
Any new habit takes approximately one month to embed, or hardwire itself, into the brain, so it's a bit of no-brainer, really (if you'll forgive the pun!), to make this very simple connection (synaptic or otherwise!?!).
The neuroscientific formula that we all now know so well: Intensity x Frequency = Dendrite, embeds all habits, both good and bad, depending on what it is we're giving our frequent intensity of thought and feeling to…… thus, we create our life blueprint, either purely by accident, by living our lives on autopilot as most people do…… or with deliberate intent, by really focusing on what we want, so putting ourselves firmly in charge of our own destiny.
They do say that God helps those who help themselves……from personal experience, I know for a fact that this is the absolute truth, 100%, without a shadow of a doubt! I've discovered that taking risks is the only way out of our comfort zone, to stretch ourselves through the many learning zones open to us, in order to fulfil our potential and so discover our true, life purpose. It may, indeed, come at a price, with certain folk not always agreeing with you, but with divine protection as one's spiritual guide, who would have it any other way?
We always have choices, my friends, even when we think we don't. Use them wisely, enjoy the celebrations and Live Long & Prosper!