News
United, we stand!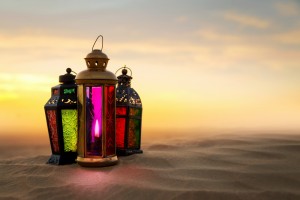 As we continue to reel from the shockwaves of Monday night's horrific attack in Manchester, it's clear that this will be a week, never to be forgotten. This great city, with its rich diversity and loving community spirit, is standing up in defiance, showing its strength to the world and its incredible determination by pulling together.
I love this city of my birth and, as the holy month of Ramadan arrives this weekend, it gives me an opportunity to further reflect upon these tragic, recent events, especially as, this year, Ramadan coincides with the start of the Christian celebration of Whitsun.
Over the course of this weekend, the crescent moon will be sighted marking the beginning of the ninth month of the Islamic lunar calendar. Lasting approximately 29 days, practising Muslims will refrain from food and liquid from dawn to sunset, and renew their focus on prayers and increase their recitation of the Holy Quran.
For Christians, Whit Sunday will, once again, be a favourite date for baptisms, with some churches holding their famous Whit Walks. Even folk traditions, such as cheese rolling and Morris Dancing will be seen in some parts of the country as typical, long-standing activities for Whit Week.
As a child I used to ask, what my elders considered, a most annoyingly irritating question: "Why do we always have to go by what the moon does!?!" Followed by the even more unholy, yet to me, quite sensible observation of: "What's going to happen when we're all living on the moon? Which moon will we be looking out for then!?!"
Thankfully, as learned as my dearly departed father was, whilst being pretty strict when it came to most things religious, I am eternally grateful that he was also forward-thinking enough to be different, always encouraging me to ask lots and lots of questions, however annoying, apparently stupid, or semi-blasphemous they may have been!
The Ramadan fast is not simply about denying the body food and water. People forget that it is much more to do with undergoing a 'spiritual' detox. Doing our utmost to avoid the gossiping, stopping the swearing and arguing, keeping our tempers in check and watching our behaviour are all a given, but the main point of this special time is to demonstrate our utmost trust in the Almighty's guidance. Through our acceptance and absolute faith in the divine, we keep our minds focused on a more spiritual plane. Simply not eating, yet still carrying on like deranged fools is not what this holy month is about!!
Ramadan serves as a month-long schooling where true graduates of Islam leave with a developed sense of self-control in areas such as diet, sleep and the disciplined use of time. It is not simply an exercise in fasting during the day, binge-eating at night and then watching the clock for the morning's wee hours for those inclined to rise for the pre-dawn meal! Neither is it about irate drivers who feel entitled to exhibit road rage, lacklustre employees who see the month as an excuse to simply slack off, or over-worked women to slave over a stove every day in preparation for the sunset meal! No! Ramadan is none of these things! If practised correctly, however, it is the chance for a truly spiritual boost, with lessons to be applied long after the holy month is over………oh, if only!!!
Patience and compassion lie at the root of Ramadan; it is a special month for Muslims when the Holy Quran was revealed to our Prophet Muhammad……equally significant and just as special as the end of Lent is for Christians, with Jesus dying for our sins on Good Friday, rising again on Easter Sunday.
As desperately sad as I am in our heartbreak, as people grieve for the loss of loved ones, I am also heartened that the stars and planets have somehow aligned both faiths at this terrible time, a time when we couldn't need each other more. I honestly believe both these holy events are co-existing this year for a reason: that, for the sake of humanity, we finally see and feel that we're all connected, blending our beliefs together to unite against evil!
Give to the poor, find meaning in what you do, heal yourself and others, and pray and meditate upon this desire: that what the world needs now is indeed love, sweet love. Ultimately, there really is only one divine force, guiding and protecting us, whatever we choose to call it. This is my wish for our continued search for long life and happiness and to our finding a way forward to reconcile all our differences.